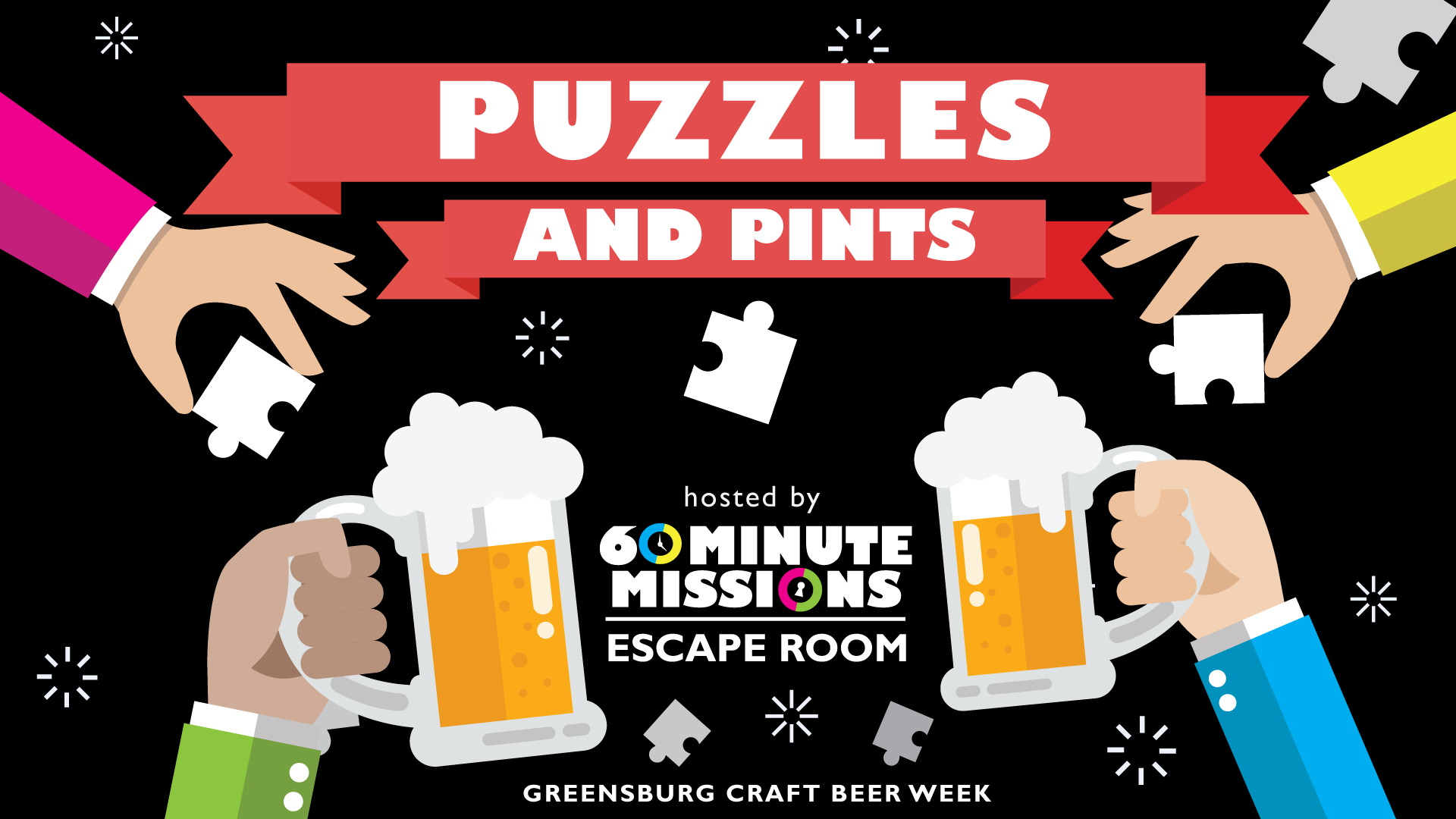 In celebration of Greensburg Craft Beer Week, come test your jigsaw puzzle skills for Puzzles & Pints on Tuesday, September 24 at 7:00 p.m..
Casually come assemble a jigsaw puzzle or compete as a team to be the fastest to assemble a puzzle all while sampling craft beer from Sobel's Obsure Brewery.
For a $5 cover, pizza will be provided to fill your bellies.
Competition Details:
Teams of up to 4 people can register to compete for speed assembling a jigsaw puzzle.
Puzzles will be randomly drawn upon the start of the competition.
The winning (fastest) team receives:
• One private session at 60 Minute Missions Escape Room (up to $200 value)
• Prize Package from Sobel's Obscure Brewery
All teams that complete their puzzle will receive:
• A "Mission Accomplished" T-Shirt for each player