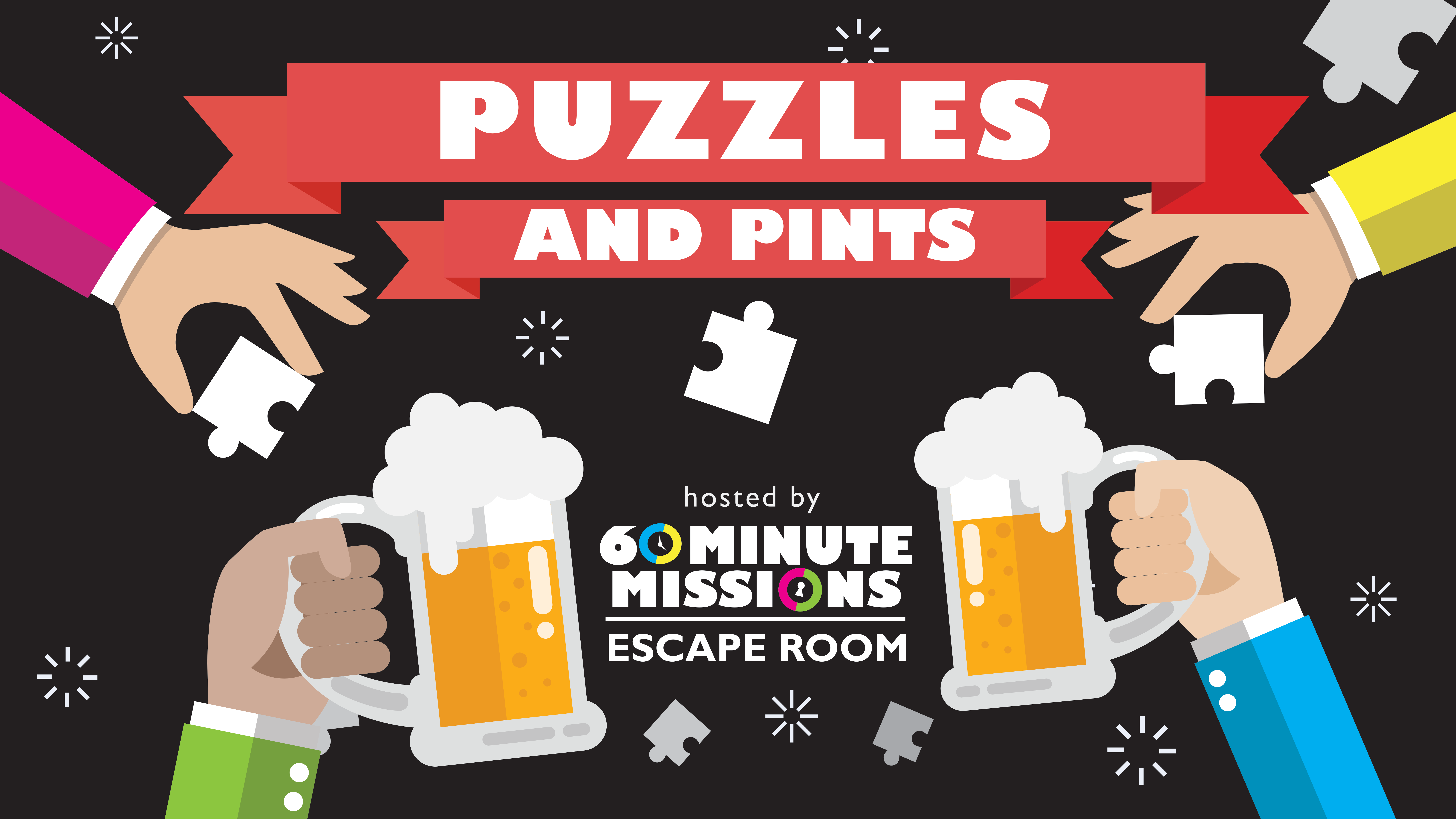 It's the year 2020 and we're looking to get jiggy with it! Come test your jigsaw puzzle skills for Puzzles & Pints on Wednesday, January 22 at 7:00 p.m..
Casually come assemble a jigsaw puzzle or compete as a team to be the fastest to assemble a puzzle all while sampling craft beer from Invisible Man Brewing.
For a small cover, pizza will be provided to fill your bellies.
Competition Details:
Teams of up to 4 people can register to compete for speed assembling a jigsaw puzzle.
Puzzles will be randomly drawn upon the start of the competition.
The winning (fastest) team receives:
• One private session at 60 Minute Missions Escape Room (up to $150 value)
• Prize Package from Invisible Man Brewing
All teams that complete their puzzle will receive:
• A Special 60 Minute Missions gift
FAQs
Do I have to compete? 
No.  You can just enjoy socializing, sampling and contributing to our community puzzles whether you put together one piece or many.
What if I don't like beer? 
Insivisble Man Brewing will be offering samples of their beer. Pints will also be available for you to purchase. 
What do I need to bring?
Bring a valid form of identification if you intend to consume alcohol.  Of course, also bring an appetite for pizza.  
What time should I arrive?
You can arrive and check-in as soon as 6:30pm.  The timed event will start with some instructions at 7:00pm and immediately begin the race.  If you arrive late you can start upon arrival or just contribute to the community puzzles.