60 Minute Missions is the best new party venue in Downtown Greensburg. Book an escape room mission or host a party in our private party room to entertain groups. Our three 60-minute missions allow for up to 30 guests to be in the game at once. If you're looking to book a group of up to 10 people in a single room, please take advantage of our Mission Scheduler. Groups looking for a private experience should select the checkbox for "book entire mission."  
Rate Card
SINGLE MISSION:
$25 per guest or $200 for a private group of up to 10 guests
DOUBLE MISSION:
$300 for up to 15 guests split between two games. $20 for each additional guest up to 20.
TRIPLE MISSION:
SUN – THUR: $450 for up to 23 guests split between three missions. $20 for each additional guest up to 30.
FRI & SAT: $25 per guest, minimum 20 guests.
Premium rate applies Friday & Saturday due to rotating schedule of mission times.
CALL 724-383-6066 FOR RESERVATIONS
Interested in Hosting a Party?
Our Party Room can be added to any reservation for $50 for up to 2 hours by calling us at 724-383-6066.  A 20% deposit is due at time of booking for all private party missions.
Birthday Parties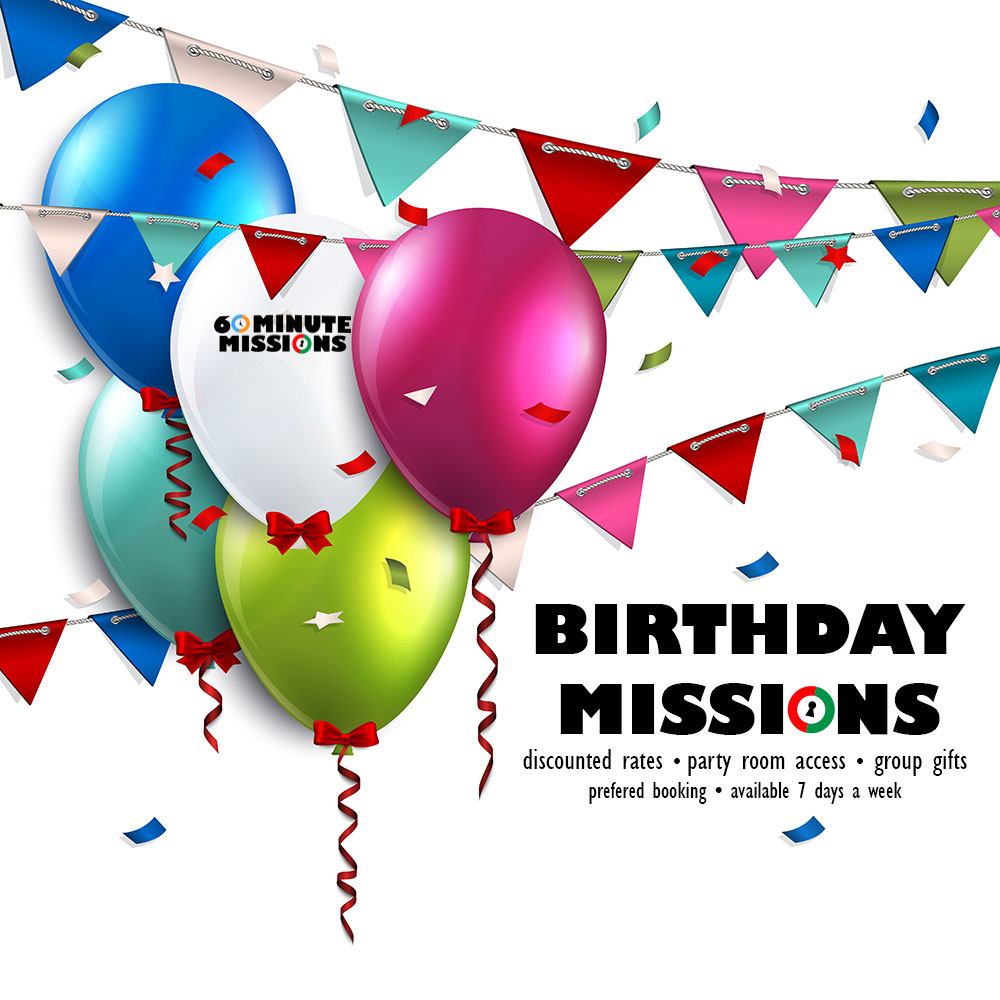 Celebrate a birthday at 60 Minute Missions Escape Room with discounted rates, party room access, group gift options and preferred booking available 7 days a week. Contact us at book@60minutemissions.com for formal quotes and date availability.