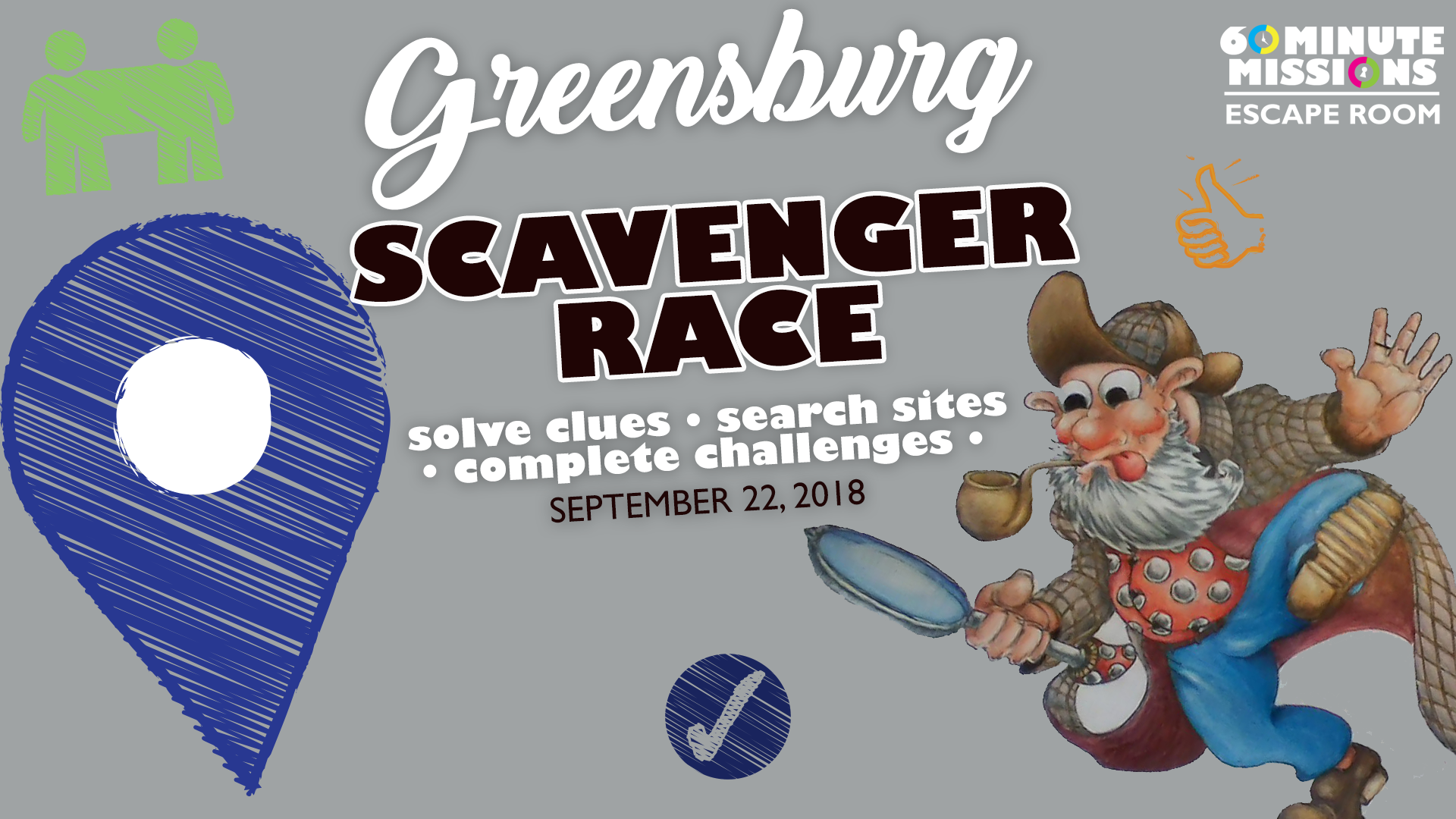 The Greensburg (GBG) Scavenger Race is a scavenger hunt and race in one – full of city exploration, mental & physical challenges and plenty of clue solving.
This event is presented in partnership with Sobel's Obscure Brewery who will be offering beer sampling to participants 21+ at various pit stops throughout the race.
Get together a team of up to four people ready to take on the mission of finding clues and solving riddles that will have you traversing within and between surrounding neighborhoods. At check-in, receive your first clue to set you on your way for an afternoon adventure. The race will conclude with a celebration at a local establishment with prizes awarded to the top racers.
REGISTRATION IS NOW OPEN! CLICK HERE TO REGISTER
Details
1. Every participant must be registered online through 60minutemissions.com by September 17, 2018.
2. Teams may consist of 2 to 4 racers.
3. The person making the reservation will be considered the team captain and receive race updates via email.
4. Each team needs to check-in by 11:15 a.m. (15 minute after race start), or forfeit race.
5. At least one racer from each team must have a smart phone capable of taking photos/videos and an active Facebook account.
6. All racers must be at least 18 years of age, or be accompanied by a parent or guardian.
7. Teams must have a designated driver identified at time of check-in and provide proof of license, registration and insurance.
8. All racers must be willing to sign a liability waiver during check-in.